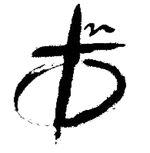 CFC Singles for Christ (SFC) is one of the Family Ministries of Couples for Christ (CFC). It was founded to cater to the needs of single men and women from 21 to 40 years of age. SFC aims to provide a Christian support environment for single men and women who are as the crossroads of their state of life, choosing between marriage, a religious vocation, or single blessedness.
SFC also intends to be relevant in the various realities of a single person in the aspects of Leadership, Livelihood, and Lovelife.
There are 65,000 members of Singles For Christ all over the world covering the different regions namely Europe, North America, South America, Asia, Middle East, Africa, and Oceania.
Etymology
Edit
"Single" refers to anyone within the said age group who is free from any legal impediments to marriage. The pastoral care offered by the ministry is not limited to those who are called for marriage but includes those who may be considering either single blessedness or religious vocation as a state of life.
SFC was established in April 1993, when a group of about 40 single men and women, mostly from the Visayas Islands in the Philippines, met for a 3-day workshop in Kalibo, Aklan to talk about making a ministry for single men and women under the leadership of CFC.
Initially, SFC aimed to provide a Christian support environment for single men and women. However, SFC has taken a more pro-active stance in providing that environment by ensuring it brings Christ to wherever singles are -- in the corporate setting, on campuses, in government institutions, even in prisons and in developing countries. (previously in alignment with CFC's thrust of rapid, massive, and global evangelization).
In 2003, the younger CFC Family Ministries (CFC Kids for Christ, CFC Youth for Christ, and SFC) were given a vision that "in 10 years the whole world will kneel to Christ". There is no exact definition or explanation as to what that means, but it is a vision that each ministry is working towards. In SFC, that vision statement was made more relevant with this statement of SFC's ten-year vision: "A Generation of Leaders and Martyrs."
SFC's former philosophy is described by the following points:
The body is a temple of the Holy Spirit.
There should be proper stewardship of God-given talents.
Marriage is indissoluble.
One should actively participate in the life and mission of the Church.
One should have a productive life as a citizen of his/her country.
One should have a deep personal relationship with Christ using the charismatic dimension of worship.
In line with the Ministry's Philosophy and Covenant, SFC promotes the value of life, the environment, and nation building through various activities and programs.
In line with this, SFC also adapted the Seven Pillars of CFC to make it relevant to SFC and its vision of making a generation of leaders and martyrs. It is SFC's goal to form SFC to become a generation of:
As a way to enhance the ministry, SFC came up with programs for specific functions:
In addition, SFC also has support functions focusing on certain skills and tasks such as Pastoral Formation, Transition, Communications, and Vocation.
There is a special focus given to 3 aspects of the work of evangelization (3 Pronged Approach):
Christian Life Program – the normal 13-week program to enter SFC
Bayani Brigade/GK1MB – the volunteer program for GK, can be used as a stepping stone to the CLP
Staff Development/Values Formation – offered to corporations and other institutions. Conducting values formation courses in line with their corporate/institution values. Also can be used as a stepping stone to the CLP.
SFC and SAGIP
Edit
Aligning itself to CFC's thrust of "Building the Church of the Poor," SFC had taken on the SAGIP program of adoption, education, and support of street children.
Vision and Mission
Edit
SFC VISION: Edit
Every single man and woman all over the world experiencing Christ.
Expanded SFC VISION: Edit
Singles for Christ is the next generation of Couples for Christ, empowered by the Holy Spirit to journey and witness with single men and women in their discovery and pursuit of vocations and the fullness of the mission towards building a Christ-centered society.
SFC MISSION: Edit
Building the Church of the Home. Building the Church of the Poor.
Philosophy and Covenant
Edit
SFC Statement of Philosophy
Edit
We believe that the body is the temple of the Holy Spirit and we safeguard its sanctity by being pure in thought, word, and deed.
We believe in the sanctity of human life and the right of the unborn child.
Our gifts, talents, and resources are given by God to serve and glorify Him.
Marriage is indissoluble and is created by God for love and procreation.
Both men and women have equal personal worth and dignity. God's order for the family is expressed in roles, with the husband as head and wife as a helpmate.
Family life is important in the plan of God.
The family shares in the life and mission of the Church.
SFC's covenant is summarized as follows:
I shall live as a follower of Christ.
I will work towards the evangelization and transformation of my work place, my family, and my community.
I will be a committed and active member of the CFC SINGLES FOR CHRIST.
I will make myself available to the Lord for service.
I will study and seek to grow as a Christian person.
These points are condensed into a single statement: SFC is A Generation of Single Men and Women Experiencing the Fullness of Life and Restoring the World for Christ.
Support Environment
Edit
SFC as a support environment:
teaches the individual the right values to build their future on;
surrounds the individual with friends who are well-meaning and have a positive influence;
provides the individual with opportunities to meet potential partners in life who believe in the same Christian goals and values;
involves the individual in service that prepares them for the responsibility of marriage and family life; and,
helps those with a vocation for the priesthood or religious life to discern their calling.
SFC uses a three-pronged evangelization approach: Attraction, Retention and Transition. Attraction establishes creative ways of bringing single men and women to cthec ommunity. Retention keeps members actively involved through community life experience and innovative formation. Transition involves the proper transition of youth to singles and singles to couples.
Leadership and Pastoral Guidance
Edit
Involvement of CFC
Edit
With SFC being under the overall umbrella of CFC, the presence of CFC connotes that SFC is part of a bigger family. It puts the ministry in a proper perspective in terms of transition.
Parallel Structure to CFC
Edit
The structure of SFC is parallel to CFC; there aren't as much interconnections with the CFC structure as compared to YFC and KFC. SFC is connected to CFC by having CFC leaders as SFC Sector and Cluster Heads. The Sector Head is connected to the Family Ministries Head, who is, in turn, in the Council or Governance Team.
Empowerment of SFC
Edit
The Unit Head and Household Head positions should automatically be filled in by an SFC member. This allows the SFC to be trained, empowered, and receive pastoral nourishment from other SFC leaders.
SFCs are also to be transitioned to Chapter Head levels, with two considerations:
For areas that are at the Cluster level (and above) but do not have SFC in any level aside from Household Heads, SFC members can take the next higher level – meaning the Unit Head level. There should be a plan in place, however, for SFC to take on being Chapter Heads.
For areas that are below the Cluster level, CFC should be at the topmost level, while SFC in the levels below (at Chapter size, SFC should be Household and Unit Heads; at Unit size, SFC should be Household Heads; etc).
Pastoral Guidance
Edit
Pastoral guidance is extended to SFC members following CFC's network of households led by a household head. Further, unit heads lead household heads, chapter heads lead unit heads and cluster heads lead chapter heads. Over-all direction is provided by a national council.
Components
Edit
Christian Life Program (CLP)
Edit
A single person can only be acknowledged as a full-fledged SFC member after completing the 13-week Christian Life Program (CLP). Grand or Mixed or Mega-CLP's (meaning CLP's with CFC, HOLD, SOLD, and SFC participants) and Fast Track or Strategic CLP's (meaning CLP's with compressed talks or over a weekend) are only used for starting areas. Once SFC is established in an area, the 13-week format should be used.
Pastoral Formation Track
Edit
SFC members must go through a series of pastoral formation for nourishment and sustenance. This is very crucial to their growth as individuals and empowerment as servants in the ministry.
Households and One-to-Ones
Edit
Household meetings are the best venue for an SFC member to receive basic pastoral nourishment and guidance especially after going through the CLP. There should be at least two household meetings per month.
In addition, household heads also have the important responsibility to conduct one-to-ones with their members regularly. One-to-ones are very important in discussing intimate matters with the members, especially issues which members are not yet open to discuss within a group.
Note: Household meeting discussions should be separate (men with men; women with women) for most times, but there could be joint meetings on occasion.
Prayer Assemblies
Edit
There should be monthly prayer assemblies and monthly teaching assemblies for the general membership. It should be Chapter-based. Any prayer assemblies above the Chapter level are not encouraged. There may be assemblies in other levels (Cluster, Sector) but they should be few and far between.
Leadership Trainings/Chapter Teachings and General Assemblies
Edit
SFC can come up with these specialized assemblies that cater to specific topics and issues. Normally, these are conducted as follow-up to the basic formation track.
Special Events
Edit
Special Events are also great avenues for a single person to expand his/her perspective of the greater work of SFC.
There may be Regional, National and Area Conferences as well.
Updated SPECIAL EVENTS Edit
a. SFC International Conference (ICON) Edit
Every February, members from all over the world gather together for a 3-day conference full of various activities such as talks, workshops, creative competitions and volunteerism.

b. Regional Conferences (RECON) Edit
for Metro Manila, Philippine Missions, and International Missions Every 2nd half of the year, from July to October, members from Metro Manila, Philippine Regions, and Foreign Countries gather in a per area grouping for a 3-day conference full of various activities such as talks, workshops and competitions.

c. SFC Missions Edit
A yearly event that provides opportunities for SFC members to join and serve in mission trips to do evangelization and work with the poor activities. Mission trips are available both locally and internationally.

d. SFC Global Leader's Summit (GLS) Edit
Held every two years, SFC leaders from all over the world meet for a 3-day conference which serves as a venue to share best practices, workshops and fellowship. It is also an opportunity for SFC members from different countries to reconnect with one another.

e. Singolympics Edit
An annual sports-fest for the members of the ministry to promote a healthy lifestyle, sportsmanship and camaraderie through athletic activities.

f. Clubpraise Edit
An opportunity for singles to gather and grow in fellowship in a good, clean and fun environment. This also provides a venue for single men and women to mingle and establish greater friendship with one another.
SFC ADVOCACIES Edit
SFC is united in expressing its ideals through its various Advocacies.
ONE LIFE - value for life and family
ONE EARTH - care and protection of the environment
ONE HOPE - service and work with the poor
ONE NATION - love for country and fellowmen
SFC Programs
Edit
Church Integration Office (CIO)
Edit
SFC CIO aims to establish strong clergy relations to help bring families and communities back to Christ, help make Christ relevant to the lives of the families, to be active in the community life of the parish and to create opportunities to live out their faith. 

Cornerstone Edit
A convergence program of CFC and its Family Ministries in cooperation with Ateneo Center for Educational Development, with the main objective of helping grades 2 and 3 students in the public schools read and understand English. SFC members take on the lead in teaching the students and provide Values Formation activities as well.

Corporate Evangelization Edit
Aims to bring Christ to the working Single through various creative programs for both the company and its employees.

Family Evangelization Edit
Aims to make the family members of every SFC know and experience Christ and in turn leads to Families in the Holy Spirit renewing the face of the earth. 
Live Genesis is SFC USA's effort to help restore the fullness of God's creation through the following advocacies: Edit
One Life - Love for Life
One Earth - Love for Environment
One Nation - Love for Country
One Hope - Live for Hope
Live Genesis puts action to our belief in God's creation of life, our country of birth and every individual's dignity. This belief is the backbone of all of our projects and activities. Advocacy is not merely activity but a way of life for our members. It is our aim to instill in the hearts of our members the love for God's creation.
Answering the Cry of the Poor (ANCOP) is a Catholic non-profit organization that dedicates itself to proclaiming CHRIST, and the Christian faith, by uplifting the plight of the poor. Edit
Our mission is to be a catalyst for human liberation, uplifting the material and spiritual welfare of the poor by empowering families and the youth through values formation and skills training for a better quality of life, and building communities of stewards for sustained development and social transformation through networking, business and cooperative development.
In unity with the Catholic Church, consistent with the core values of Couples for Christ of which it is a ministry, and recognizing Christ as the center of its work, ANCOP USA seeks to renew and uplift the lives of the poor and the marginalized, to restore their dignity as human beings and children of God, and to influence the spiritual transformation of the beneficiaries and their benefactors.
Visit https://ancopusa.org/ for more info.
SFC Thrust for 2008
Edit
In 2008, SFC's thrust was declared as "More to Love in 2008: Reaffirming the Call to Discipleship." It is summarized as follows:
Evangelization and Formation
Holistic and relevant formation
Every SFC a Missionary
Nourishing and nurturing CLP's and households
Empowered areas
Strengthened Church relations
SFC Infosystem a fully-functioning tool for pastoral support
Purity, chastity, and responsible freedom as a lifestyle
Crossroads: Vocation options for the single person
Firmly established Crossover programs
Experiencing the Fullness of the Mission
Total Christian Liberation
Faith in action: GK and the Social Ministries as a way of life
Community content is available under
CC-BY-SA
unless otherwise noted.